Aljaoliva: your most trusted olive oil online store
AljaOliva is, without a doubt, your most trusted extra virgin olive oil online store. AljaOliva is synonym of high quality Extra Virgin Olive Oil entirely produced in the heart of the Aljarafe area in the province of Seville. You may enjoy a unique experience when tasting each of their authentic Andalusian AEVOO products anywhere you are.
This Extra Virgin Olive Oil is known to be versatile, delicate and with the perfect equilibrium between its bitter-sweet and fruity flavor. AEVOO can be the perfect ingredient for any kind of culinary production.
Our customers and consumers can choose among many different types of formats depending on their most inmediate needs ranging from 250ml glass bottles to 500ml, 1 liter, 3 liters and 5 liters plastic bottles.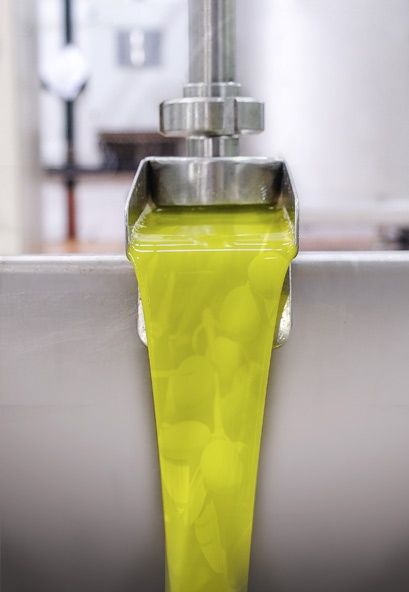 Our different types of Extra Virgin Olive Oil
"El Aceite de la Almazara de AlajOliva es fabuloso, me recuerda mi niñez,  Andújar Jaén tierra de olivares"
Eu Rodríguez
(Fuente: Google)
"Hoy hemos recibido el aceite, buenísimo, un olor y sabor innegable… más contentos que ni sé, gracias"
Javier Redrado
(Fuente: Google)
"Mil gracias, servicio rapidísimo, y en 24 horas ya en casa. Sabor uuuuummmm del mejor Aceite que he probado. Trato con personal Estupendo, agradables y ponen facilidad de entrega. Volveremos a pedir seguro."
Merche Fernandez García
(Fuente: Google)
"Excelente calidad, envío muy rápido, amabilidad absoluta, seriedad y calidad en atención. Producto excelente.. Repito compra por la satisfacción obtenida. Gracias"
José Manuel Barea
(Fuente: Google)
"Aceite espectacular y la atención de la empresa de 10 !!! Repetiré seguro"
Margarita Goyanes Mateo
(Fuente: Google)
Rafael Postigo Cortés
El mejor aceite que he probado, muy buena calidad, y en casa en 24 horas, todo perfecto.
(Fuente: Google)
"He probado su aceite y me pareció exquisito. Están en un entorno lleno de olivos, principalmente de la variedad manzanilla"
Algquibla Dl
(Fuente: Google)
"Rapidez, eficiencia y un producto superior. Repetiré"
Luis González
(Fuente: Google)
Jesús Santos Mérida
(Fuente: Facebook)
"Es un lujazo poder saborear ese aceite, uno de los mejores aceites que he probado"
Noemí Candia
(Fuente: Facebook)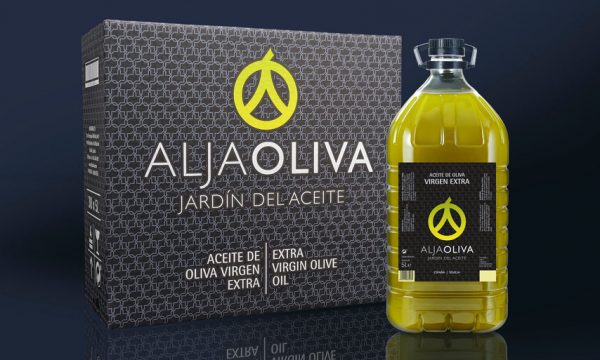 Online shopping: the present and future of extra virgin olive oil shopping
Online shopping for Extra Virgin Olive Oil is the future way of shopping in this food sector. Customers are starting to consider olive oil as an essential part of their diet because of its multiple health benefits. This is the reason why shopping for AljaOliva Extra Virgin Olive Oil (AEVOO) online is a very convenient way of shopping and it eliminates intermediaries so that excellent and high quality olive oil can reach the consumer easily.
AljaOliva: your most trusted online store
Aljaoliva offers a wide variety of extra virgin olive oil products adapted to the needs of its clients
We sell our olive oil in a wide variety of formats.  It is possible to purchase these in different sizes.
The Extra Virgin Olive Oil is characterized by an intense green color and creates a sensation identified with the freshness of green olives.
At the same time, the consumer will be able to perceive the aroma which reminds of freshly cut grass as well as a slight apple, almond and fig aroma.  Our olive oil is a natural product brought from the farm to the mill directly to your house.  The bottling formats we can currently offer are: 250 ml (in glass bottles), 500 ml (in plastic bottles), 2 liters (in plastic bottles) and 5 liters (in plastic bottles).
AljaOliva: The quality of our olive oil purchased online…to your home.
Thus, shopping online for olive oil makes it easy for customers to acquire this product and have it shipped directly to their homes, shop or restaurant.
We always guarantee the highest quality of extra virgin olive oil (EVOO) products in all different formats.
Shopping for olive oil online without intermediaries has the advantage of receiving the olive oil directly from the oil mill located in Bollullos de la Mitación.  This way we can create a special link between our customers and our products.  Olives from the farm to the mill and olive oil from the mill directly to your home.
Aljaoliva: Olive oil from the mill to your home.
In AljaOliva we have the committment to offer everyone all the benefits of authentic Andalusian extra virgin olive oil.
How can you purchase extra virgin olive oil online? You may log in our web
Thus, in AljaOliva we do not only pay special attention to the olive oil production process (caring for the olives in the trees, the harvest process, transportation and the extraction of oil and bottling), but also to the direct shipping and handling of our product.  This way we can guarantee the highest quality throughout the whole process.
This is why the AljaOliva team make an effort to ship the olive oil directly to their customers´home, from the mill to the table, at the service of the most demanding palates.
Estas son las últimas publicaciones de AljaOliva